Ready or not, the winter season is right around the corner. You'll want your heating system to be up and running when that first icy cold wave comes sweeping through. Don't wait until the last minute to make sure that your heat is ready when you are. Is your heating system ready for winter?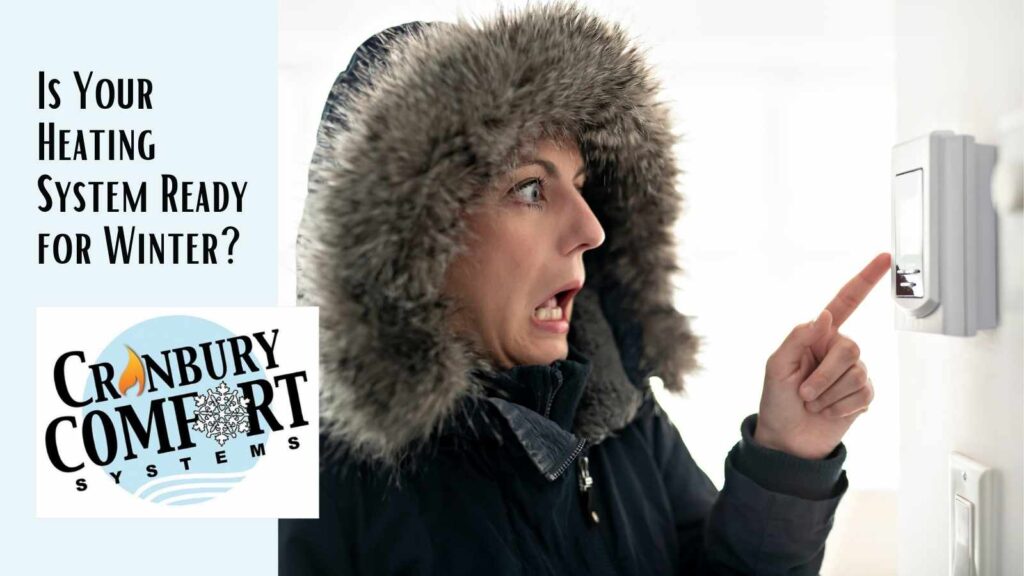 The best preventative measure for keeping your system in prime working order all year long is to schedule regular maintenance visits. Of course, if you detect any odd noises or unusual odors, be sure to contact a service technician to check it out.
Here are five key things you can do to prepare for winter weather, maximize heat efficiency, and save money:
1. Regulate your heat – Turn down the thermostat when no one is at home and during the night when you're sleeping under warm, cozy blankets. You can achieve energy savings by setting your thermostat to 68 degrees when you're at home. Newer energy-efficient HVAC systems can be controlled remotely to optimize efficiency.
2. Adjust your vents – Is it always too cold downstairs and too hot upstairs? This happens in a multi-level home when heat rises to the upper level leaving the downstairs uncomfortably chilly. To force more warm air into downstairs areas, close the vents upstairs when rooms are unoccupied. This way, you won't be wasting valuable heat.
3. Test your furnace – Make sure your furnace is working before the full blast of winter arrives, and you really need heat. Turn the thermostat up to your ideal winter temperature a few times in fall to make sure it's operating correctly. Make sure it reaches that temp before turning it back down.
4. Check filters and clean vents – Check your air filter monthly and replace it if you see an issue. Accumulated dust and dirt in the filtering system is a common cause of problems. It's a good idea to have filters on hand for when you need them. Also, regularly clean vents to keep air flowing efficiently.
5. Winterize – Indoors, make sure weather stripping around doors and windows is in good shape, keeping out the cold winter drafts. Also, consider replacing any insulation that deteriorated. Outdoors, cover your AC unit with a waterproof, breathable cover, especially in areas where winter weather is more extreme. Throughout the winter, make sure to clear accumulating debris, ice, and snow from around the unit.
The more attention your HVAC system receives, the longer it will reward you with efficient, reliable service. Is your heating system ready for winter?
The best way to ensure that your system keeps working efficiently every season, all year long, is to set up a schedule for regular HVAC maintenance service. This way, there will be no surprises or a middle-of-the-night emergency when you need heat the most.
Our goal at Cranbury Comfort Systems is to keep you and your family warm this winter. We offer preventative maintenance plans, 24-hour emergency repair service, and installation of energy-efficient HVAC systems.
Contact Cranbury Comfort today for your pre-winter maintenance check. Call 609-758-5600.
You will always find coupons on our Facebook Page!