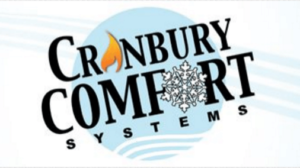 We Can't Say "Thank You" Enough!
Our amazing customers are VIP's at Cranbury Comfort Systems. It is the loyalty and trust of our customers that have made referrals a central part of our business growth. We want to reward you for that!
While traditional advertising is helpful, having referrals from trusted friends and family is the best advertising! We love finding great customers just like yourself in a way that rewards you and saves us money too!
The Cranbury Comfort Referral Rewards program is different because we've designed it to reward you as well as your referral! When you refer your friends or family to us, you will receive a Cranbury Comfort Cash Certificate that never expires. Want to know the best part? Your referral will also receive a reward in the form of an instant discount off their first service visit!
It's double the savings!

Want to know how it works?

Ready to start earning Cranbury Comfort Cash? All you need to do is fill out our referral cards with your information and keep cards handy during your daily activities. When you hear of someone needing air conditioning or heating services who have not used Cranbury Comfort Systems yet, you can give them one of the referral cards with your name on it. They can then present this card to our technician upon completion of their service visit and we'll take an instant discount off their service bill. Your friend saves money and you do too when a referral card is redeemed. We'll send you $25 Cranbury Comfort Cash to be used towards any of our services or products. Cranbury Comfort Cash never expires and there's no limit to the amount of "cash" you can collect. For more details, see guidelines below.
Do you know of a neighbor, friend or co-worker who could use our services at Cranbury Comfort Systems? You can start passing out referral cards right now! Just click here to print a supply of Referral Cards right away. We can also email a Referral Card, or you can get them from any employee. We appreciate your loyalty and look forward to taking care of the new customers you trust us with. Thank you again for your support!
Program guidelines
A Referral is a new customer with whom you have personally communicated in regards to the recommendation of using our Cranbury Comfort Systems. Sadly, referring yourself is not considered a referral.
Qualifications: A referral must be a NEW customer who has not yet used Cranbury Comfort Systems and who resides within our service territory. The new customer must make a purchase or service of any value in order to receive referral discount.

Referral Reward Cards: Cranbury Comfort Cash is given only upon presentation of the official Referral Card. Cards can be obtained through our website, mail, any employee, or email. If you are unable to physically pass your card to a new customer before service, send us an official Referral Rewards card with your information listed with the name of the NEW customer. Once we verify that they are a NEW customer who has made a purchase or used our services, we will send you a Cranbury Comfort Cash Certificate. The NEW customer will not receive an instant, on-the-spot service discount since they did not present the card at the time their purchase of product or service was rendered.
Cranbury Comfort Cash $25 Reward Certificates: Cranbury Comfort Cash must be presented at the time of purchase. You may use all Cranbury Comfort Cash collected at once. Cranbury Comfort Cash may not be applied to previous purchases as a "refund", may not be duplicated, and have no cash value. If you would like to use your Cranbury Comfort Cash and also have other Cranbury Comfort Systems offers, coupons, discounts, or promotions, you can choose 1 to use now (either the certificate(s) or other Cranbury Comfort Systems coupon offer) and save the rest for use at a later time. Keep your Cranbury Comfort Cash in a safe place; any certificates that are lost or stolen cannot be reissued or credited to any account. If you forget to present your Cranbury Comfort Cash at the time of purchase, just save it for next time. Additionally, Cranbury Comfort Cash $25 Reward Certificates may be used by you or may be passed on to someone else!
We reserve the right to modify this program or guidelines with or without notice. Other restrictions may apply.
Save