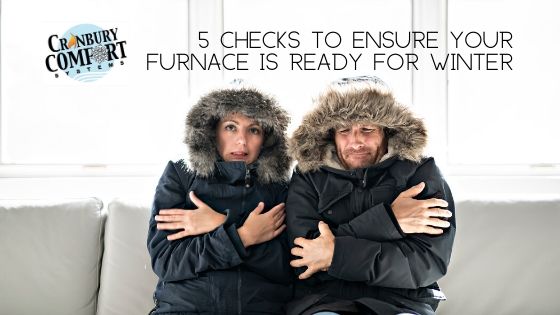 Are you sure your furnace is ready for winter? It's tough to think about frigid temperatures while enjoying the perfect fall weather, but that's why this is the ideal time to check your furnace. Instead of risking last-minute, emergency repairs during winter, a few maintenance checks can help ensure you won't be left in the cold.
Here are five ways to use good SENSE to check for a healthy furnace:
Set the thermostat to heat and raise the temperature a few degrees above its current setting, listen for the heat to kick on within a minute or two.
Eye the area surrounding the furnace to ensure that no boxes, furniture, storage containers, or anything flammable are close to the unit.
Notice any ductwork leaks? Choose a heavy-duty HVAC aluminum foil tape or liquid sealant to seal the leaks and improve efficiency.
Smell for any detection of oil or burning scent. If you smell gas, turn the heat off immediately and call a professional.
Either replace or clean filters to reduce fine particles entering the HVAC unit and increasing the longevity of the system.
While these five good SENSE checks may indicate your furnace is in proper working condition, a thorough maintenance check by a professional will provide greater peace of mind that your furnace is healthy enough to make it through the winter freeze and beyond.
Of course, at Cranbury Comfort, we always want to you feel warm and comfortable in your home or office. That's why we provide a 24-hour emergency repair service.
We proudly wear our name on our uniforms and trucks, so you know your system is in good hands with our certified HVAC technicians.
Are you sure your furnace is ready for winter? Schedule your maintenance check today and ask about our free estimates. Call 609-655-0200.