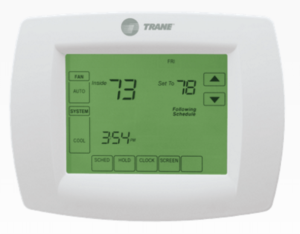 10 Ways to Warm Up Your Home Without Turning up the Thermostat – It's cold out there! You want your home to stay warm, but you're reluctant to turn up the thermostat.
We get it–you want to be comfortable while keeping energy costs down. Fortunately, there are other sources that can boost the warmth in your home.
Here are ten simple ways to keep your home toasty warm without increasing your heating bill.
In fact, these measures can lower your heating bill!
Block cold air from coming in. Make sure the weather stripping around your doors and windows is in good shape. Bend down and check out those door sweeps, too. If you can feel a draft coming in from under the door, even with a door sweep, roll up a blanket and lay it in front of the crack at the front door to block the cold air. For windows, use heavy curtains or blinds. Find out if your home has adequate insulation.
Open the curtains or blinds just when the sun is shining in. The natural sunlight will create warmth.
Now's the time for the crock pot and the oven to heat up the kitchen. Bring out the recipes with long cooking times. Bonus: the delicious smells will make you look forward to supper all day long! If you don't have kids at home, and it is safe for you to do so, you can leave the oven door open while it is cooling so that the warm air rushes into your home instead of staying trapped in the oven.
Rugs and carpets hold heat better than bare floors. If you have hardwood, roll out some area rugs just for the winter time.
A storm door can prevent heat from escaping whenever the front door is opened.
Close off rooms that you do not use often. Keeping those vents closed will concentrate more heat into the rooms you actually use.
Make sure to turn off your bathroom exhaust fan right after using it. The exhaust fan sucks the warm air up and out of your home.
Keep the fireplace flue closed when not in use. A fireplace is a place where the warm air in your home may be escaping.
Check to make sure that heating vents are not blocked by furniture or piles of stuff. Keeping them clear will allow the warm air to circulate easily through your home.
Add humidity to the air. Your furnace works harder to heat dry air than air with moisture in it. By adding humidity to the air, your home will feel warmer without having to turn up the thermostat and will help you save on energy costs.
Tune-up your HVAC system
The best way to make sure your HVAC is working at peak performance for every season is to have regularly scheduled maintenance. If you notice the system seems to be working harder to maintain the indoor temperature, it may be an indication that the system needs attention.
Cranbury Comfort Systems wants you to feel warm and cozy this winter, and keep you comfortable all year long. If you have any concerns about your HVAC performance, call us today at 609-655-02022. We offer 24-hour emergency service.
Follow Cranbury Comfort on Facebook – https://www.facebook.com/cranburycomfort
Editor's Note – This is an updated version of a post that originally ran in 2017.
---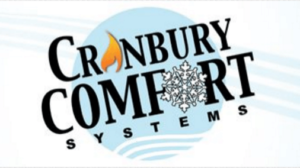 If it's time for a tune-up, contact Cranbury Comfort. We want you to keep cozy inside this winter.